Maylea & her g'pa =) This is my mommies daddy! She thought it was 
an adorable picture and had to share.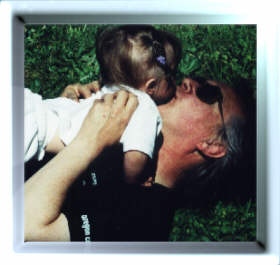 Boy is she in deep thought or what!? haha!! Sorry the picture is 
soo dark but I was out in the daylight and so didn't use flash =(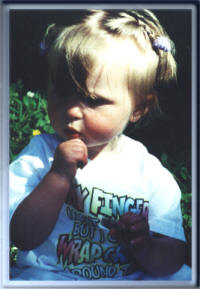 My mommy & me.. Was I looking or thinking? hmm =)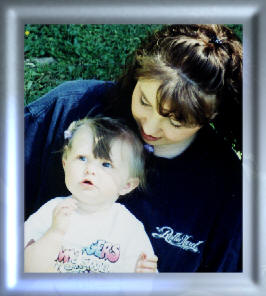 Touch down!? haha!! Wonder if it was a touchdown or she gives up!?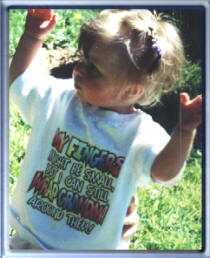 I was running down the lil hill in the backyard with my mommy =)
I love walking =)) When, I get good I'm OFF!! haha! I think it is 
funny when mommy or daddy chases me because I'm so fast! hehe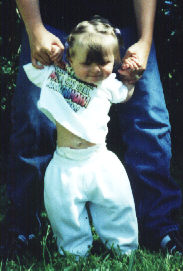 ****************************************************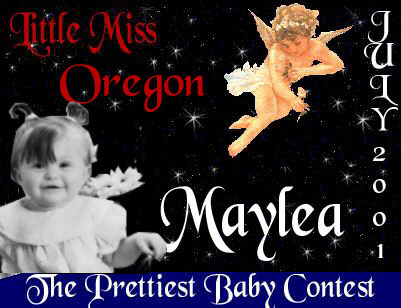 I entered Maylea into The prettiest Baby Photo Contest for the 
Little Miss/Mr America and she won for Oregon, Congratulations Baby!! 
 *This picture was tooken at 7½ months old*