<!-Text here-!>
Maylea 11 Month's Old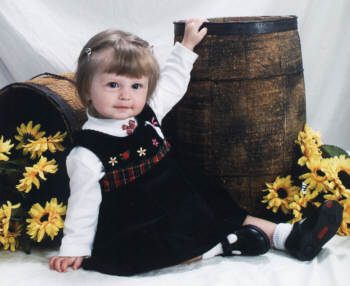 Here Maylea is 11 Month's old! Wow! I can hardly believe it
is possible! She was just born yesterday..
Make sure to come back around her first birthday
I'll be sharing all her birthday pictures with you!

Maylea is a full-time Walker now! Nomore crawling for her!

Maylea can now say:
Momma, Mom, Daddy, Dadda, Doggy, Baby, Cracker, Bye Bye,
Baba, Nini (ninight), Nana and a few other things..

HUGS! Now onto the beautiful pictures!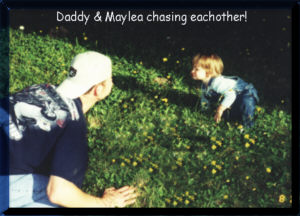 Maylea and her Daddy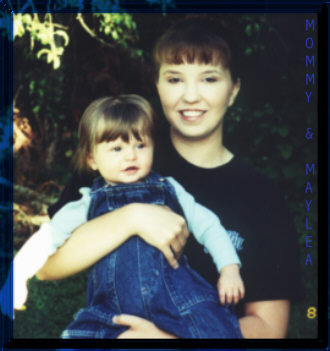 Mommy & Maylea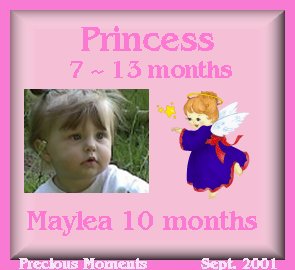 Maylea won Princess this month! waaahooo baby girl!
We knew you were a princess! Your OUR princess!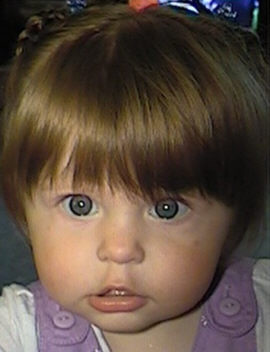 "Isn't this a beautiful face"
"What an adorable Smiley"
Maylea's Studio Pictures are IN!!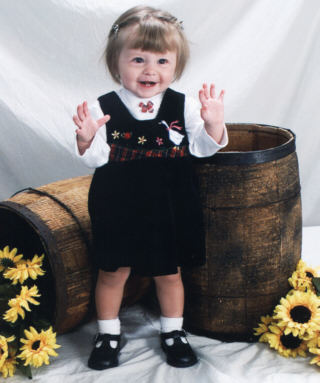 "The Photo's below were taken when I was 11½ Month's old on Sept 28th"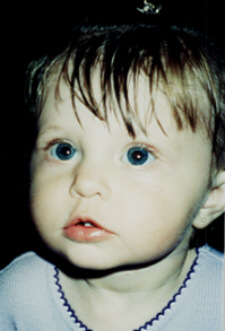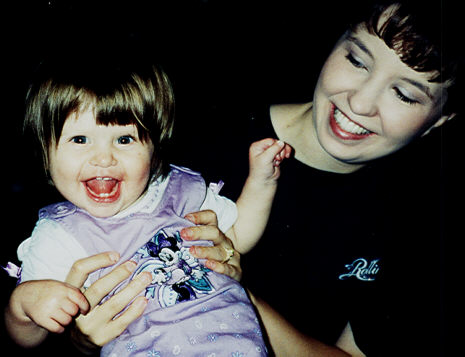 OMG! Maylea's FIRST BIRTHDAY is in less then a month now!
Be sure to check back around Oct 14th (her birthday) to see
All her birthday pictures! =))
BABYHUGZ!!!!
*More Links Below*
Sign Guestbook
View Guestbook