Oh my goodness! Maylea is 12 months on Oct 14th, Can you believe it!? We can't! This time has just flown past.. It is so sad to watch her growing with each blink but then again she is such a complete joy and brings such love and pleasure to our lives.. She is such a dear.. I'm constantly wondering how we could have such a wonderful baby girl.. The whole Humane Body is just astonishing in what it can accomplish.. Pure Miracles! I thank god each and every day for allowing such a wonderful baby girl to be a part of our lives.. Here she is in the other room running from one end to the other playing with our kitty and all it does is melt my heart watching her play every day.. Every day she does something new and she is so full of love that it is unbelievable.. Children know the true meaning of unconditional love!! Josh and I are constantly learning things from our baby girl.. I sure love my sweetie-pie! =))
Our Family Picture taken ON October 10th, can you tell we're all tired, haha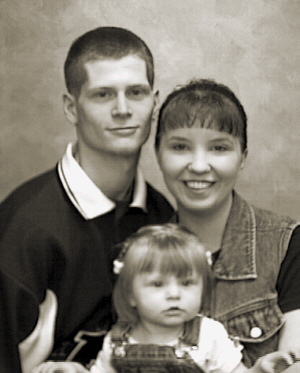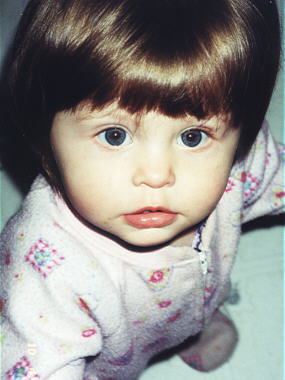 Peek-A-Boo!! I see you!!
I just won these Beauty Medals this month from a Photo Contest
Here Maylea has a soft tape measure and is having our kitty Oreo chase her, haha! They have a blast doing silly things like this!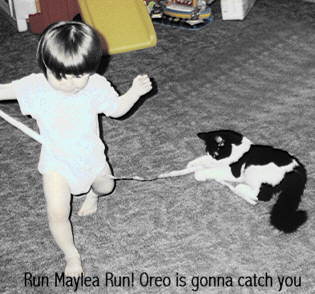 ---
Can we say MESSY EATER!? She's even worse then her daddy and he's pretty bad, haha! Sorry hunnie!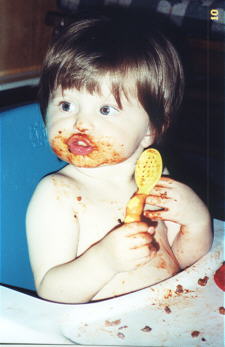 Where's the Baby!?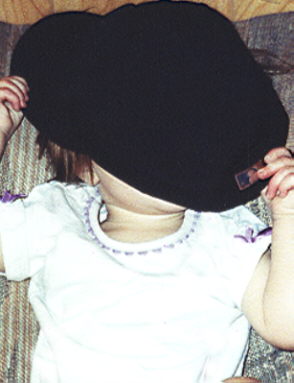 Here I am!! Here I am!!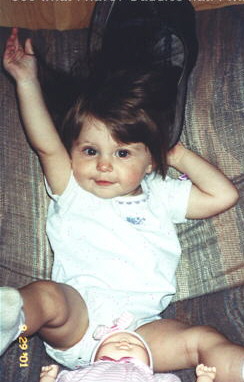 Come Visit the Birthday Girls Page!
*More Links Below*
Sign Guestbook
View Guestbook